What do our customers say?
Buying on the internet has become increasingly difficult, because we are in doubt if it is of quality and if it is reliable, isn't it?
That is why we have put down testimonials from some of our customers who were delighted with our products, and had the pleasure of delighting their children with our clothes, making their baptism dream come true.
"Good morning! I wanted to congratulate you on your work! The mandrake I chose for my godson is even more beautiful personally! Surely my children and close nephews will baptize with their mandrakes." -Ritha de Kassia Carvalho - Sobradinho / DF (Photo below)

"Good night Milena, I received the order and I am in love and delighted with such care, I have never seen anything like it, it surpassed everything I was expecting. Thank you very much !!!!!" - Juliana Pimenta - Betim / MG

"I always dreamed of baptizing my son with a mandrao. This classic white baptism outfit is unisex and must be passed on by all the children of the family from generation to generation, transmitting love and tradition. Antonio's will be embroidered on the inside with his name and date of the baptism by his Bisa Irene and used by our next child, by the cousins ​​who will come, by my grandchildren, great-grandchildren and so on for many generations. our faith. I chose the renaissance lace because in addition to being beautiful, it brings the roots of our country, it is Made in BR. Thank you @blessmybabybatizado for every detail, for the caprice, for the care in the execution and the love. ! Eternally enchants "- @mazanetti - Marina Zanetti (Digital Influencer) (Photo below)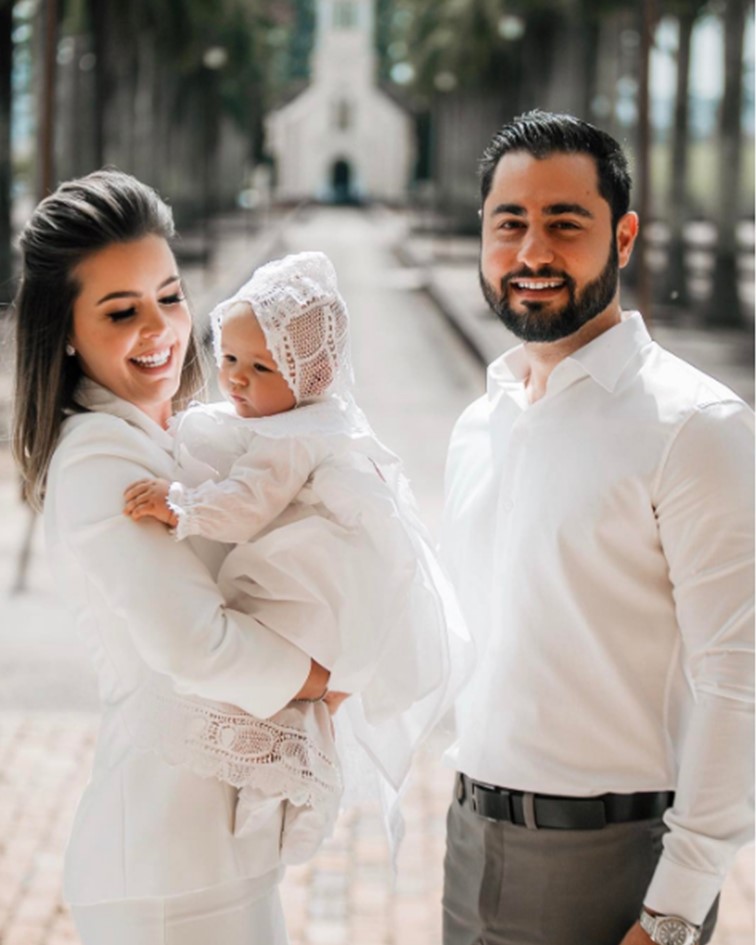 "A look that speaks more than a thousand words ... Surely the emotion of that day will be marked forever in my heart! Maria Antonia wears @blessmybabybatizados" - @degebrim - Denise Gebrim (DIgital Influencer) (Photo Below)